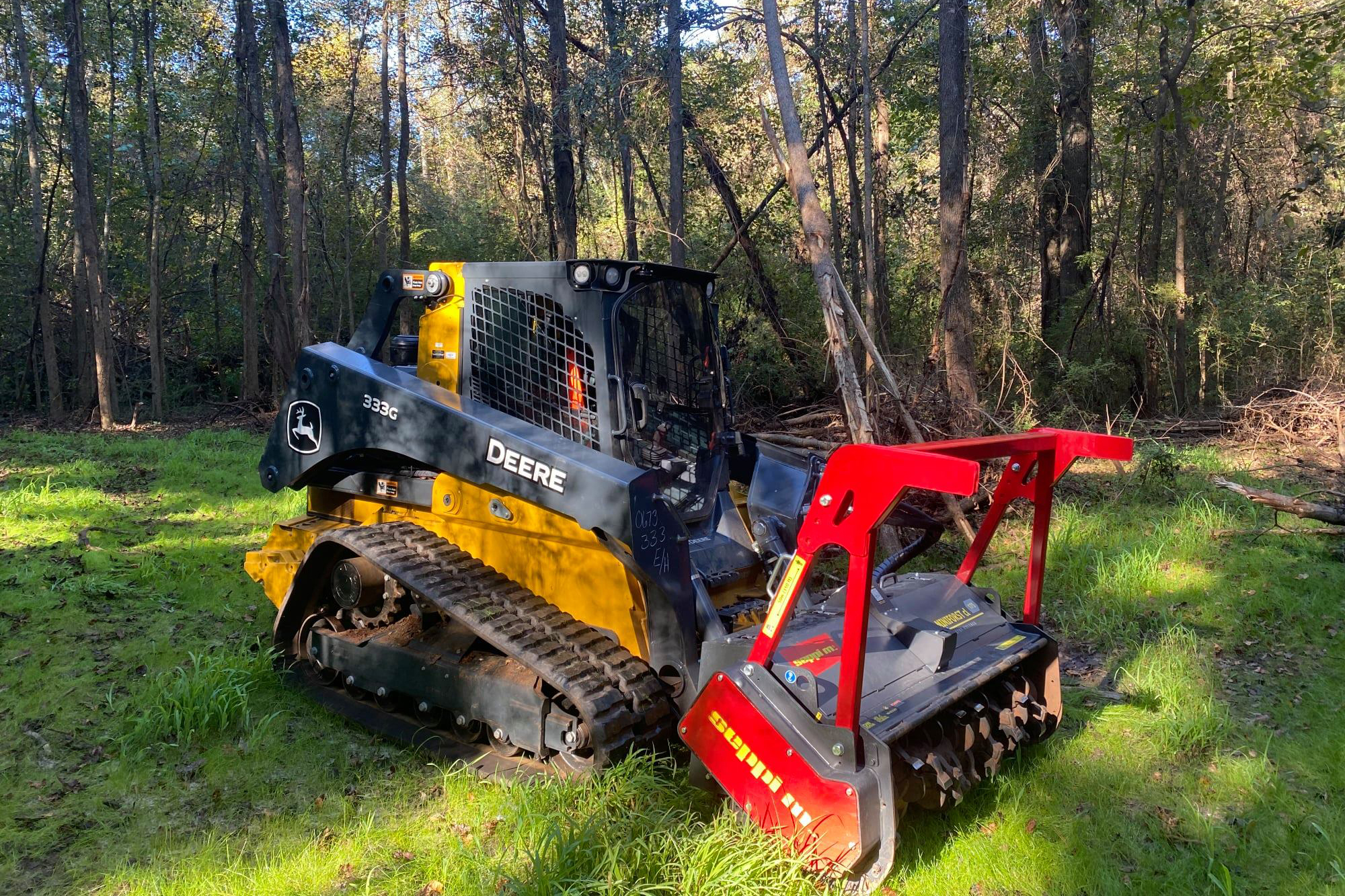 Landworks & Forestry Mulching
Our company offers forestry mulching services, which is one of the eco-friendly methods for clearing land. Forestry mulching is a land-clearing method to selectively cut trees, brush, and vines to clear unwanted vegetation while leaving behind a fine layer of mulch. The resulting mulch also provides superior erosion protection and reintroduces nutrients right back into the soil. Forestry Mulching is a cost effective, less invasive land clearing method that is both great for the environment, and easy on the wallet.
If you need your land cleared for any reason, such as clearing your backyard or if you need right-of-way maintenance, you can always count on our expertise. Our services are diverse, and they include land clearing, brush removal, and many more.
Forestry mulching is the most eco-friendly method of clearing land. By grinding up trees, stumps, and other dug-up vegetation, this process creates mulch that is nutrient-rich. This mulch can either be used or be left on the ground to encourage growth. This practice is friendly to both the environment and wildlife.
If you're looking for a reliable company to take care of your land service needs, then Rogers Construction and Landworks is your go-to option. With our years of experience and commitment to customer satisfaction, we guarantee you the best possible forestry mulching services in Middle Georgia. So, avoid letting overgrown vegetation take over your land and contact Rogers Construction and Landworks today for top-of-the-range services.