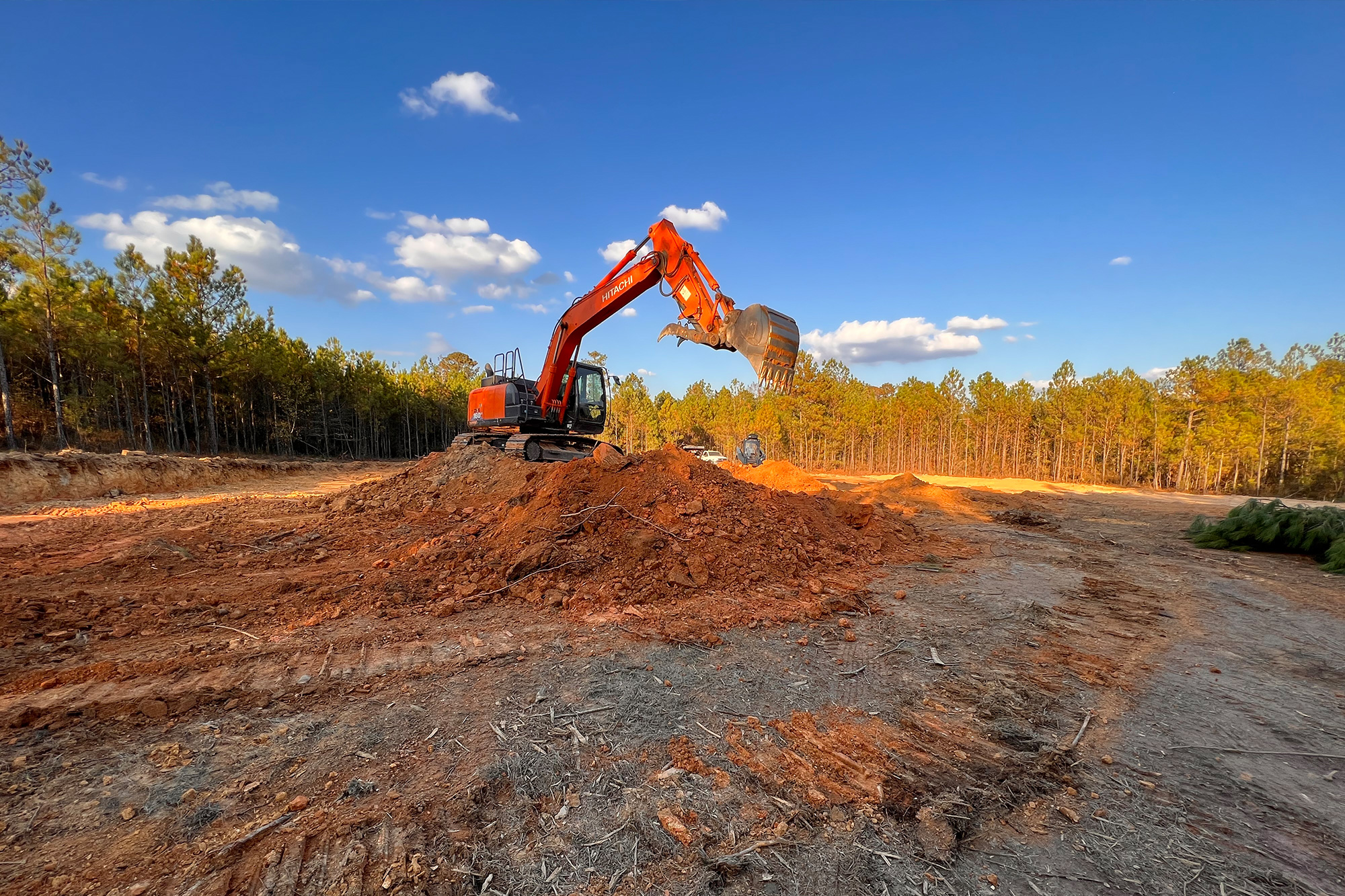 Excavation
Keeping water properly flowing around your home or property is important in protecting your investment and ensuring you won't have any future issues. We at Rogers Construction and Landworks, LLC can prepare and install any size pipe or drainage pipes needed to control erosion on your property.
Rogers Construction and Landworks is proud to offer exceptional excavation services to the Middle Georgia region. Our team of experienced professionals work tirelessly to provide top-quality workmanship for all of your excavation needs. Whether it's land clearing, site preparation, or grading, we have the expertise to get the job done right.
At Rogers Construction and Landworks, we utilize advanced equipment and technology to ensure that your project is completed in a timely and cost-effective manner. Furthermore, we take pride in our commitment to safety and efficiency, ensuring that our work site is always safe and secure for our workers and clients alike.
With years of experience under our belts, Rogers Construction and Landworks is the preferred choice for excavation services in Middle Georgia. We are dedicated to providing top-notch customer service, and we strive to exceed your expectations every step of the way. Contact us today to learn more about our excavation services and how we can help you with your next project.